DAY 51
Week 7
CASABLANCA (Casablanca-Settat, MAR) to FÈS (Fès-Meknès, MAR)
Saturday December 31st, 2016
TODAYS MILEAGE – 216 miles or 348 kilometres
TRIP MILEAGE – 25963 miles or 41783 kilometres
I got myself another early start and after having to wake the two security guards from their slumber to let me out, I headed out to experience the city coming to life.
After the obligatory short black expresso and pastry, I wandered around the deserted streets and was rewarded with a photo of a local on his way to the mosque for morning prayers, which would have to be one of my favourite shots of the trip so far.
I was back at the Hotel Morrocan House for breakfast at 7:30 and we were on the road by 9:00, headed towards the World Heritage listed city of Meknès on my 8 day G Adventures - Morocco Kasbahs & Desert trip.
Three hours on the road saw us pulling up at the Bab el-Khemis gate, to take in one of the main fortified accesses of Meknès. It was then onto Bassin Souani or Sahrij Swani and the adjacent Royal Stables & Granaries of Heri el Souani.
From there it was a short 15 minute drive over to the gates of the Royal Palace at Bab Mansour el-Aleuj in which we took a wander through the markets of Lahdim Square before lunch on one of the local cafes.
Most of the afternoon was spent exploring the partly excavated ancient Berber and Roman city of Volubilis and then on to Fès for the evening.
Time to look for a pub to ring in the New Year.Casablanca.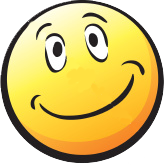 • CASABLANCA (Casablanca-Settat, MAR)
• MEKNÈS ~ Bab el-Khemis (Fès-Meknès, MAR)
• MEKNÈS ~ Bassin Souani (Fès-Meknès, MAR)
• MEKNÈS ~ Heri el Souani (Fès-Meknès, MAR)
• MEKNÈS ~ Bab Mansour (Fès-Meknès, MAR)
• MEKNÈS ~ Lahdim Square (Fès-Meknès, MAR)
• VOLUBILIS ~ Site Archéologique de Volubilis (Fès-Meknès, MAR)
• ZEGOTA (Rabat-Salé-Kénitra, MAR)
• FES (Fès-Meknès, MAR)
Day 2 - Casablanca/Fès
Take a guided tour of the imperial city of Meknes and the ancient Roman ruins of Volubilis before continuing on to Fès.
Start early and drive to Meknès for a guided walk through this imperial city. Visit monuments, ornamental gates, and winding souks while you soak in the flavour of this charming city.
Later, continue through the rolling hills to the Roman ruins of Volubilis. Take a guided tour of the best-preserved Roman ruins in this part of Northern Africa, now a UNESCO World Heritage Site. After, continue to Fès, one of Morocco's most interesting cities.