DAY 50
Week 8
CASABLANCA (Casablanca-Settat, MAR)
Friday December 30th, 2016
TODAYS MILEAGE – 7 miles or 11 kilometres
TRIP MILEAGE – 25747 miles or 41436 kilometres
With tommorow being the start of my 8 day G Adventures - Morocco Kasbahs & Desert trip, I decided to take it easy and do a bit more exploring of Casablanca on foot
I have to say, I've really enjoyed the 3 days of just poking around the city at my pace.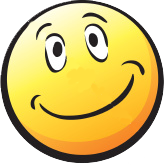 • CASABLANCA (Casablanca-Settat, MAR)
Day 1 - Casablanca
Arrive at any time. Please note that this tour does not spend any time in Casablanca.
You may wish to come a day early in order to explore Casablanca, and take some time to see its medina, beachfront, and classic examples of Art Deco architecture. Be sure to also visit the spectacular Hassan II Mosque. Entrance is only permitted via guided tours, which operate from Saturday to Thursday (closed Fridays) at 09:00, 10:00, 11:00, and 14:00. These times are subject to change (particularly around Ramadan), please double check times with your hotel. Tickets can be purchased at the mosque.