DAY 51e
MEKNÈS ~ Bab Mansour (Fès-Meknès, MAR)
Saturday December 31st, 2016
TODAYS MILEAGE – 216 miles or 348 kilometres
TRIP MILEAGE – 25963 miles or 41783 kilometres
Bab Mansour el-Aleuj, also known as the Gate of the Renegade, Bab el-Mansour or Bab Mansour and is the gateway to the city of Meknes.
The gate was completed in 1732 by Moulay Abdallah and marks the main entrance to the Imperial Palace built for Moulay Ismail and is located on the border between the medieval old town (medina) of Meknès and the huge fortified and palace town (kasbah). The doors were designed by a Christian prisoner who converted to Islam, hence the name: The Door of Mansour - the renegade.
Apart from its historical value, Bab Mansour is considered by the inhabitants of the city as the portal linking the past to the present.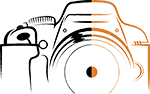 Select Camera Icon To Start Slideshow