DAY 56i
MARRAKESH ~ Jemaa El-Fna (Marrakesh-Safi, MAR)
Thursday January 5th, 2017
TODAYS MILEAGE – 124 miles or 200 kilometres
TRIP MILEAGE – 26,654 miles or 42,895 kilometres
During the day the Jemaa El-Fna is predominantly occupied by orange juice stalls, water sellers, trinket merchants and hustlers working chained Barbary apes along side the snake charmers - all hassling you for a dollar.
As the day progresses, the entertainment on offer changes: the snake charmers depart, and late in the day the square becomes more crowded, with Chleuh dancing-boys (it would be against custom for girls to provide such entertainment), story-tellers (telling their tales in Berber or Arabic, to an audience of locals), magicians, and peddlers of traditional medicines.
As darkness falls, the square fills with numerous food-stalls of all tastes and the number of people visiting the markets increases to the point of being uncomfortable.
For me, I had a much more intersting and fun time exploring around the Jemaa El-Fnam, which I though was really touristy and somewhat over-rated as an attaction.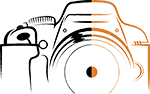 Select Camera Icon To Start Slideshow