DAY 34
Week 5
KARONGA (Northern, MWI)
Wednesday December 14th, 2016
TODAYS MILEAGE – 19 miles or 31 kilometres
TRIP MILEAGE – 17669 miles or 28435 kilometres
I tacked along with the resort maintenance man to check out Chilumba, which as town visits go, was as interesting as a dentist visit - nothing to see here ..... move along.
Most of us spent the day either on or in Lake Malawi. I managed to collect about a dozen or so large live fresh water muscles that after soaking in numerous buckets of fresh water to removes all the dirt and crap, were cooked on the BBQ and tasted delicious. I didn't get anyone wanting to sample them with me though - their loss I suppose.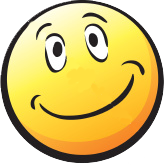 • CHILUMBA ~ Maji Zuwa Resort (Northern, MWI)
Day 28 - Northern Lake Malawi
Today is our final day at Lake Malawi, so make the most of the day and enjoy snorkelling or swimming.