DAY 61a
DUBAI ~ International Airport (Dubai, UAE)
Tuesday January 10th, 2017
TODAYS MILEAGE – 16 miles or 26 kilometres
TRIP MILEAGE – 30,640 miles or 49,310 kilometres
I arrived at Dubai International Airport nice and early, only to be met with one of the biggest airport queues I had ever run into. When I finally got to the check-in counter, I overheard that Emirates had oversold the flight "again" and were nearly a dozen seats short.
As I did not have to be back at work until Monday, I asked what the airline was offering volunteers - (a) a guaranteed seat on the next available flight, which was only 14 hours later, (b) chauffer limousine service to my complimentary suite at the Samaya Hotel Deira & return and (c) return Economy Class anywhere within the Emirates network. The only catch was that I had to wait 2½ hours for the flight to officially close, in order for the offer to become valid.
Must have taken me all of a split nano-second to accept their offer, when the flight finally closed, all that was left for me to do for the day was to simply relax and enjoy my extra 14 hours in Dubai.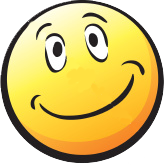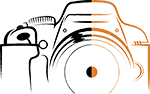 Select Camera Icon To Start Slideshow