DAY 60e
DUBAI ~ Burj Khalifa (Dubai, UAE)
Monday January 9th, 2017
TODAYS MILEAGE – 33 miles or 53 kilometres
TRIP MILEAGE – 30,624 miles or 49,285 kilometres
I would have to say that one of the biggest disappointments of the entire trip was visiting the Burj Khalifa.
From the booking process that started 4 weeks earlier, having to select a time & date with no refunds if you miss your appointment, the whole queuing for nearly 90 minutes and being treated like second class cattle by the employees, the invasive security checks and when you finally do arrive at the viewing floors, you are met with a crush of way too many people for the space.
Let's not mention the highly reflective glass panel windows that do absolutely nothing in trying to get a ½ decent picture and you can see why this would have to be the worst return on $200 USD I've ever had the misfortune of forking over.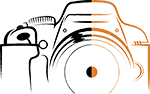 Select Camera Icon To Start Slideshow