DAY 59
Week 9
DUBAI (Dubai, UAE)
Sunday January 8th, 2017
TODAYS MILEAGE – 7 miles or 11 kilometres
TRIP MILEAGE – 30,591 miles or 49,231 kilometres
After the Wall Street Journal to keep me company while grazing the Holiday Inn Express Jumeirah breakfast buffet, I thought I'd head out over the Dubai Creek and explore the northern part of the city.
I spent the best part of the day meandering around the Gold Souk and the Dubai Museum & Al Fahidi Fort, before parking up at the Sherlock Holmes English Pub for a happy hour that lasts 8 hours.
Have to be honest, it was a laid-back lazy kind-of Sunday that I thoroughly enjoyed.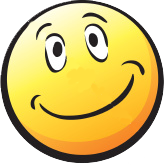 • DUBAI ~ Holiday Inn Express Jumeirah (Dubai, UAE)
• DUBAI ~ Gold Souk (Dubai, UAE)
• DUBAI ~ Dubai Creek (Dubai, UAE)
• DUBAI ~ Dubai Museum & Al Fahidi Fort (Dubai, UAE)
• DUBAI ~ Sherlock Holmes English Pub (Dubai, UAE)