DAY 57
Week 9
MARRAKESH (Marrakesh-Safi, MAR) to DUBAI (Dubai, UAE)
via CASABLANCA (Casablanca-Settat, MAR)
Friday January 6th, 2017
TODAYS MILEAGE – 3919 miles or 6307 kilometres
TRIP MILEAGE – 30,573 miles or 49,202 kilometres
..... another day of international travel.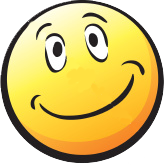 I was up at 6AM to head out to Marrakesh's Menara International Airport for my ¾ of an hour flight to Casablanca's Mohammed V International Airport. After a 4 hour layover, it was then on into Dubai for five days or so.
Upon arrival at the Marrakesh airport, I was pleasantly surprised to find that I had been upgraded to Business Class on Royal Air Maroc Flight AT402, which saw me take full advantage of their business class lounge facilities.
With time changes and close to eight hours in the air, it was nearly 2AM by the time I arrived to check in at the Holiday Inn Express Jumeirah.
Yeah it was a long day of travel ..... but it sure beats working.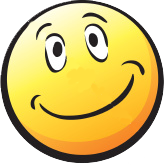 • MARRAKESH ~ Menara International Airport (Marrakesh-Safi, MAR)
Here's a breakdown of the travel times and distances in getting over there:
∗ MARRAKESH ~ Moroccan House Hotel (Marrakesh-Safi, MAR) to MARRAKESH ~ Menara International Airport (Marrakesh-Safi, MAR)
4.0 miles or 6.4 kilometres
• Travel Time: 16 minutes
∗ MARRAKESH ~ Menara International Airport (Marrakesh-Safi, MAR) to CASABLANCA ~ Mohammed V International Airport (Casablanca-Settat, MAR)
125 miles or 200 kilometres
• Royal Air Maroc Flight AT402 Time: 44 minutes
∗ CASABLANCA ~ Mohammed V International Airport (Casablanca-Settat, MAR) to DUBAI ~ International Airport (Dubai, UAE)
3783 miles or 6088 kilometres
• Emirates Flight EK752 Time: 7 hours 40 minutes
∗ DUBAI ~ International Airport (Dubai, UAE) to DUBAI ~ Holiday Inn Express Jumeirah (Dubai, UAE)
6.9 miles or 11.1 kilometres
• Travel Time: 19 minutes