DAY 47
Week 7
ARUSHA (Arusha, TZA) to DUBAI (Dubai, UAE)
Tuesday December 27th, 2016
TODAYS MILEAGE – 2431 miles or 3912 kilometres
TRIP MILEAGE – 21926 miles or 35286 kilometres
..... Part III if my African Adventures trip is done and dusted.
With all things hopefully going to plan and if the travel Gods are smiling on me, stepping on to Emirates flight EK722 will mark the end of my 42 day southern Africa road trip.
The first port of call for the day was a bushy-bushy stop at Longido, about 20 minutes from the Tanzania/Kenya border crossing. Our driver "Mr T" seemed far from concered about me jumping into the drivers seat, which is more than I can say for the paying passengers.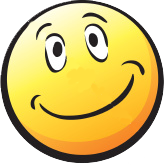 The border crossing at Namanga took around 2 hours and it wasn't hard to see why "Mr T" insisted on the bushy-bushy stop, the facilities were non-existant on both sides of the border.
From there it was a relativly hassle-free drive into Nairobi (or Nairobbery as the local call it), where I had a wander around, grabbed a bit of a late lunch and then headed off to the Jomo Kenyatta International Airport for my 4½ hour flight to Dubai.
Pretty easy day in all actuality.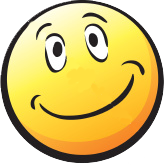 • LONGIDO (Arusha, TZA)
• NAMANGA ~ Border Control (Arusha, TZA)
• MAPARASHA (Great Rift Valley, KEN)
• KAJIADO (Great Rift Valley, KEN)
• NAIROBI (Nairobi, KEN)
Day 41 - Arusha - Nairobi
After crossing the border into Kenya we continue to travel towards Nairobi. Founded by the British in 1899 as a simple rail depot, the town quickly grew to become the capital of British East Africa and eventually the capital of Kenya in 1963. Usually we enjoy a group meal out at one of Nairobi's excellent restaurants. Your tour ends upon arrival in Nairobi.
Here's a breakdown of the travel times and distances in getting over there:
∗ NAIROBI ~ Jomo Kenyatta International Airport (Nairobi, KEN) to DUBAI ~ International Airport (Dubai, UAE)
2214 miles or 3563 kilometres
• Emirates Flight EK722: 4 hours 42 minutes