DAY 45a
SERENGETI NATIONAL PARK ~ Nguchiro Camp (Mara, TZA)
Sunday December 25th, 2016
TODAYS MILEAGE – 121 miles or 195 kilometres
TRIP MILEAGE – 19327 miles or 31104 kilometres
Just because we were on the African continent, we couldn't let Christmas pass us by without doing a little sumptin' sumptin'.
Preparation for today started in earnest two weeks ago, when we departed Victoria Falls with this "Two Pula Tour" group. All up it took 4 goes and several days to get the Secret Santa list sorted, which I might add was quite comical, with the only rule being that the presents could cost no more than $5.00 USD. With such a tight budget, you had to get creative and quite a few people did. As luck would have it, I drew Karlie the first three times and finally settled on Angie. It was going to be tough as I wasn't sure about the quality of $5 "Juice" in the parts, so had to pick my game up to not disappoint.
Sorting Santa himself was an opportunistic affair. We were in a supermarket and their bottlo had a promotion going on for Castle Lager, in which you could get a bright red tracksuit if you purchased a carton of piss - 24 cans or bottles. Well damn the bad luck, I decided to take one for the team. Actually, it was more like 3 that I purchased, just to be 300% sure!!!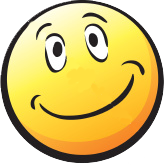 Santa arrived early in the morning with all the pomp and ceremony associated with being in the middle of BFE - Big Farqin' Africa. I must say he did look resplendent in his red finery, with a hat two sizes too small and a toilet paper beard - as Mrs Claus must have made him shave for the seasonal family photos.
Presents were passed out with plenty of laughter and good cheer, although it took Max the best part of ½ and hour to unwrap his present, possibly due to a elf with a naughty sense of humour?? All in all, a great bit of fun that everyone seemed to enjoy.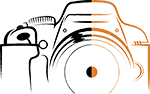 Select Camera Icon To Start Slideshow