DAY 43
Week 7
ARUSHA (Arusha, TZA) to SERENGETI (Mara, TZA)
Friday December 23rd, 2016
TODAYS MILEAGE – 206 miles or 332 kilometres
TRIP MILEAGE – 19144 miles or 30809 kilometres
The Ndoro Lodge would have to be by far the worst stop on the trip so far - rude/arrogant/unhelpful staff, cold showers, wet/soggy grass for our tents, constant power outages, warm beer, mozzies up the ying-yang ..... and the rocket surgeon who thought of having tent camping accommodations in the middle of a rice paddy - needs fucking up the arse with a pineapple!!!
Now that I'm done having a little tanty vent, I can step off my soapbox now.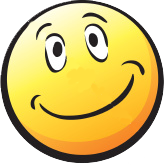 Today's destination would be the world renowned Serengeti National Park and to say that I was looking forward to it would be an understatement. In order to get there, we'd leave our truck "Marvin" behind and take three modified 78/79 Series Toyota LandCruisers that were operated by Tanzania Experience. As luck would have it, all the Chakalaka's on this trip, as well as our Aussie teacher Marcus, ended up in the same vehicle with "Papa T" our driver.
First order of business for the the day was to stop at the Nakumatt Supermarket in Arusha and fill all three eskies for the next 3 days. I thing we ended up with 4 cartons of piss, ½ a dozen bottles of wine, a carton of cider, some egg nog fixin' and 15 bags of ice. We also had to do some last minute Christmas shopping, as we were warned that there were no facilities in the national park to do so.
From there we travelled up over the rim of the Ngorongoro Crater and north into our home for the next couple of nights at Nguchiro Camp, smack bang in the middle of Serengeti National Park.
In case you're interested in driving into the Serengeti - use someone else's vehicle.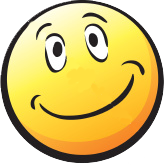 The road is that rough as it looks to have had very little maintenance to speak of. The corrugations and potholes are some of the best I've encountered ... and believe me, I've driven on plenty. As a measure of how rough it was, we came a across numerous vehicles with various bits falling/hanging off them, as well as a Toyota Prado with the front steering/suspension having collapsed and a Land Rover with a trailer chained to the bumper bar as the tow bar had been ripped clean out if.
No real dramas for us though.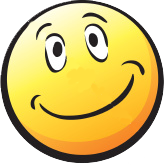 • ARUSHA (Arusha, TZA)
• NANJA ~ Road A104 (Arusha, TZA)
• MTO WA MBU ~ Road B144 (Arusha, TZA)
• LAKE MANYARA ~ Road B144 Viewpoint (Arusha, TZA)
• KARATU ~ Road B144 (Arusha, TZA)
• NGORONGORO ~ Conservation Area (Arusha, TZA)
• SERENGETI NATIONAL PARK ~ Southeast Entrance (Shinyango, TZA)
• SERENGETI NATIONAL PARK ~ Road B144 (Shinyango, TZA)
• SERENGETI NATIONAL PARK ~ Seronera (Mara, TZA)
• SERENGETI NATIONAL PARK ~ Lemala Ewanjan (Mara, TZA)
• SERENGETI NATIONAL PARK ~ Nguchiro Camp (Mara, TZA)
Day 37 - Arusha - Serengeti
The following days are set aside for the 3-night optional camping excursion into the Serengeti National Park and Ngorongoro Crater. This area has one of the most densely inhabited large animal populations in Africa. The Serengeti excursion is in open topped 4×4 safari vehicles in order to tackle the challenging side roads in the parks. We leave our accommodation in the morning and drive to the Serengeti. On arrival we will start with our first game drive.