DAY 40
Week 6
NUNGWI (Zanzibar - Unguja North, TZA) to STONE TOWN (Zanzibar - Mjini Magharibi, TZA)
Tuesday December 20th, 2016
TODAYS MILEAGE – 47 miles or 76 kilometres
TRIP MILEAGE – 18502 miles or 29776 kilometres
We got away from Amaan Bungalows around 9AM and took about an hour to get to the Badru Spice Farm. I'd have to admit that while I would not ordinarily visit a spice plantation/farm on my own volution, I found the couple of hours we spent wandering around was fascinating and quite interesting.
From there it was into Stone Town to get our rooms sorted at the Zanzibar Ocean View Resort, before heading down to near the waterfront for a very ordinary lunch at one of the local cafe's.
We then had the afternoon to partake in a walking tour that took in the Baital Ajaib (House Of Wonders), the UNESCO World Heritage Old Fort, the heritage listed Mercury House - where Freddy Mercury (lead singer from Queen) lived during his childhood, St. Joseph's Catholic Cathedral, the Christ Church Anglican Cathedral and the Slave Chambers - which was an eye opener.
With one of our travellers visiting the hospital a couple of days ago, I figured misery loves company and decided to go check out the emergency room at the local Al Rahma Hospital for myself. During the white-water trip two weeks ago, I managed to not only break my little toe by stubbing it on some boulders, but had subsequently opened it up as well. To make thing a little more interesting, the toe had since become infected and extremely painful to the point of hampering my walking efforts. I foolishly figured that time and iodine would resolve the issues, but it was not to be.
In the accompanying photos, you can clearly see my reactions to the nurse slicing the toe open in three separate places and then physically squeezing all the fluids out of the wounds until fresh blood was produced. All this without any local anaesthetic or pain killers. I collected some anti-biotics from the pharmacy on the way out after paying $10AUD for the ER visit and I was good to go.
"Mr T" an I strolled back to our hotel, to which I promptly parked up on the huge deck in the "Sunset Bar", quietly sipping on some Kilimanjaro "pain killers".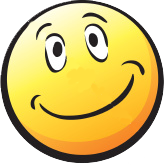 • NUNGWI ~ Amaan Bungalows (Zanzibar - Unguja North, TZA)
• BADRU ~ Spice Farm (Zanzibar - Mjini Magharibi, TZA)
• STONE TOWN ~ Walking Tour (Zanzibar - Mjini Magharibi, TZA)
• STONE TOWN ~ Al Rahma Hospital (Zanzibar - Mjini Magharibi, TZA)
• STONE TOWN ~ Ocean View Resort (Zanzibar - Mjini Magharibi, TZA)
Day 34 - Zanzibar Excursion
On the 3rd day, we head south to Stone Town, the capital of Zanzibar, where we will spend the night. Here we have time to explore the historical and unique architecture. There are also spice and seafood markets to be explored which we will discover on our included Spice Tour.