DAY 39
Week 6
NUNGWI (Zanzibar - Unguja North, TZA)
Monday December 19th, 2016
TODAYS MILEAGE – 1 miles or 2 kilometres
TRIP MILEAGE – 18455 miles or 29700 kilometres
As most of my fellow travellers had taken off to go snorkling, fishing or dolphin watching, I decided to resolve a little matter of Secret Santa. It had taken 4 draws, in which I drew the Karlie twice and myself once, but we finally knew who to shower lovingly with presents up to the princly sum of $5.00USD total.
As I had drawn Angela, I went scouring around our hotel, the Amaan Bungalows, in search of a specific design batik type sarong. In the end, I couldn't decide between two similar designs, so got them both. I figure Angela's best mate Karlie can help me decide over Happy Hour cocktails.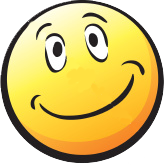 • NUNGWI ~ Amaan Bungalows (Zanzibar - Unguja North, TZA)
Day 33 - Zanzibar Excursion
Enjoy your time on Zanzibar by relaxing at the beach or exploring, snorkelling, scuba diving or taking a sunset boat cruise through the waters. Today is for relaxing.