DAY 38
Week 6
DAR ES SALAAM (Dar es Salaam, TZA) to NUNGWI (Zanzibar - Unguja North, TZA)
Sunday December 18th, 2016
TODAYS MILEAGE – 87 miles or 140 kilometres
TRIP MILEAGE – 18454 miles or 29699 kilometres
We awoke to the news that the fella who was had the "stare out's" yesterday, ended up in the Emergency Room overnight as a precaution. While everyone was concerned for him, we all were relieved when he made that decision in seeking professional medical assistance while it was available. The positives far outweighed the negatives in his decision. If his condition deteriorated, he was in the best medical facility in the country, or if it improved, we could pick him up on the way past when we head to the Serengeti, after our couple of days in Zanzibar.
We departed the Sleep Inn Hotel - Kariakoo at around 8AM to catch the 9:30AM Azam Ferry service, which put us in Stone Town just before lunchtime.
From the Zanzibar Ferry Terminal, it was relatively easy hour and a half ride to our hotel, the Amaan Bungalows, at the very tip of the 2,461 km2 (950 sq mi) island.
After I got myself all settled in, I'm thinking I'm not going to be doing much at all .... other than a late lunch, followed by happy hour cocktails and checking the back of my eyelids for holes.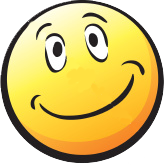 Great news to end the day with - our hospital patient had caught the last ferry over to the island and had a clean bill of health after getting some IV fluids into his system.
• DAR ES SALAAM ~ Sleep Inn Hotel Kariakoo (Dar Es Salaam, TZA)
• NUNGWI ~ Amaan Bungalows (Zanzibar - Unguja North, TZA)
Day 32 - Zanzibar Excursion
A local ferry will take us from Dar es Salaam (where we leave the truck) to Zanzibar. We take a transfer to the northern part of the island where we will spend our time relaxing on the beach.