DAY 28b
LUSAKA ~ Manda Hill Shopping Mall (Lusaka, ZMB)
Thursday December 8th, 2016
TODAYS MILEAGE – 257 miles or 413 kilometres
TRIP MILEAGE – 16903 miles or 27203 kilometres
We had an hour or so at the Manda Hill Shopping Mall and "Two Pula" had to do some grocery shopping for the group and I had replace one of the most important items on the truck - my esky.
With the two Aussie's joining us, my esky had become way to small in keeping the essentials chilled. I was able to locate a genuine Coleman Xtreme 66 litre Esky for about $30USD, so I snaffled that up in a huge hurry.
On the way out, I had to avail myself of the gents facilities which is where I took the attached photo announcing "Evans was in da house". Not sure if "Grillz" was tagging & bagging???
While loading the truck with my new esky, I could simple lift the padlocked door handle to gain entry, so another walk back to the shopping centre was in order so I could purchase 5 different new locks. As luck would have it, the last lock I tried resolved the issue.
As you could only purchase wine at the shopping center, we had to stop at a local Zambian bottlo and worked out my new esky easily takes 4 cartons of piss, 6 bottles of wine, 12 bottles of water and 4 bags off ice to keep it cold for a couple of days - I'm a happy camper.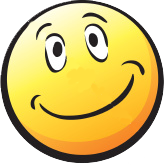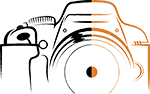 Select Camera Icon To Start Slideshow