DAY 26
Week 4
VICTORIA FALLS (Matabeleland North, ZWE)
Tuesday December 6th, 2016
TODAYS MILEAGE – 41 miles or 66 kilometres
TRIP MILEAGE – 16349 miles or 26311 kilometres
Our day began with a 7AM pickup and delivery to the foot of the Victoria Falls Bridge, where Shearwater Activities had rafts awaiting us on the Zambezi River.
A day whitewater rafting was in order and would take us through 19 recognized rapids ranging in difficulty from Grade 3 through Grade 6. All up we spent the best part of 6 hours on the river, before climbing back up the escarpment to an awaiting lunch, some 28 kilometres from where we put in.
After a quick shower and change of clothing, Zambezi Helicopters picked a few of us Chakalaka's up to partake in the their Flight Of Angels offering. It must have been my lucky day as we circled in and around Victoria Falls for the best part of twenty minutes, rather than the usual 13-15 as advertised.
It was back to the Rainbow Hotel Victoria Falls to catch up with Mickey & Katja for dinner. As we were heading out, we found Aniek wandering around, so we grabbed her up and although not felling that flash, she decided to join us at Lola's Tapas and Carnivore Restaurant, which was our cab drivers recommendation.
While were were knocking down Kudu burgers and jugs of Sangria's, Gunnar (our still legendary 70 years young Norwegian lawyer) happens upon us, so we wrangle up another chair, glass and menu for him. Gunnar's well pleased with himself and goes on to tell us that he took the steam train across the Victoria Falls Bridge and runs smack bang into the Swiss train conductor standing on the platform. Gunnar then says that at the top of his voice "Where's my fucking money, you piece of shit. Check out of the hotel so you don't pay back what you borrowed". The Swiss train conductor is all embarrassed, reaches into his pocket and pulls out the $40USD he owes, Gunnar pockets it and walks off. We all think good onya Gunnar and have a good giggle with him.
All five of us evenutally head back to the hotel and find most of the Chakalaka's congregated around the pool bar, making the most of the goodbyes as only five of us would be continuing on East in the morning. It's been a big day and while sad to see some of the Chakalaka's for possible the last time, I'm excited to see what new adventures the new day brings.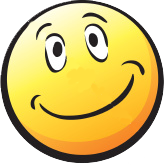 • VICTORIA FALLS ~ Rainbow Hotel (Matabeleland North, ZWE)
• VICTORIA FALLS ~ Shearwater Adventures (Matabeleland North, ZWE)
• ZAMBEZI RIVER ~ Kazi's Crew (Matabeleland North, ZWE)
• VICTORIA FALLS ~ Flight Of Angels (Matabeleland North, ZWE)
Day 20 - Zimbabwe - Victoria Falls
Most people will spend the day White Water Rafting, a not-to-be-missed experience of a lifetime! Vic Falls offers many exciting activities and today you will have the day free to participate in these activities.