DAY 20
Week 3
GHANZI (Ghanzi, BWA) to OKAVANGA DELTA (North-West, BWA)
Wednesday November 30th, 2016
TODAYS MILEAGE – 266 miles or 428 kilometres
TRIP MILEAGE – 15809 miles or 25442 kilometres
Our morning started out with a stroll through the scrub with some of the local San Bushmen and ended a couple fo hundred miles way in the Sepupa Swamp Stop pool with several adult beverages.
We are now officially in the world famous UNESCO Heritage Listed Okavango Delta.
Go to mention that a few of us had a huge night on the gas, playing beer pong and assorted drinking games.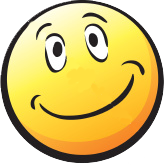 • GHANZI ~ San People (Ghanzi, BWA)
• ROAD A3 (Ghanzi, BWA)
• ROAD A3 (North-West, BWA)
• ROAD A35 (North-West, BWA)
• OKAVANGA DELTA ~ Sepupa Swamp Stop (North-West, BWA)
Day 14 - Gateway To The Okavango Delta
This morning you will have the opportunity to participate in an optional bushman walk with the locals, before we continue our journey north towards Etsha and venture into the bush. We spend the night at our overnight camp on the banks of a beautiful lagoon.