DAY 19
Week 3
WINDHOEK (Khomas, NAM) to GHANZI (Ghanzi, BWA)
Tuesday November 29th, 2016
TODAYS MILEAGE – 324 miles or 521 kilometres
TRIP MILEAGE – 15543 miles or 25014 kilometres
Even though travelling 324 miles or 521 kilometres doesn't sound like a lot, here in Africa it can seem like mission impossible due to what us westerners are used to in basic infrastructure or amenities.
It took us the best part of the day in travelling to Ghanzi Trail Blazers. Sub-par unfenced roads, erratic drivers and a couple of hours at the Namibia/Botswana border, does makes for a lot of wasted time.
Speaking of lost time, my "give a fuck factor" is severely depleted by a fair few of my fellow travellers not having organized visa's prior to the trip. All of our border crossing hassles and delays can be directly attributed to piss poor planning by the same ½ a dozen people, and it is getting tiresome.
No use getting all wound up about it as in all reality, they really don't give a fig. Anyhows - were in a new country, so let's take a butchers hook at Botswana.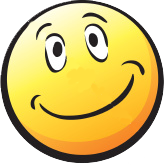 • WINDHOEK ~ Safari Hotel (Khomas, NAM)
• ROAD B6 (Khomas, NAM)
• GOBABIS - Trans Kalahari Border Control (Omaheke, NAM)
• TSHOOTSHA (Ghanzi, BWA)
• GHANZI ~ Trail Blazers Camp (Ghanzi, BWA)
Day 13 - Botswana – Ghanzi
After an early start, we say goodbye to Namibia and cross the Botswana border. Later we arrive at our lodge in Ghanzi and this evening we experience some traditional tribal dancing from the local San community.