DAY 17
Week 3
ETOSHA NATIONAL PARK ~ Halali Camp (Oshikoto, NAM) to ETOSHA NATIONAL PARK ~ Okaukuejo Camp (Oshana, NAM)
Sunday November 27th, 2016
TODAYS MILEAGE – 75 miles or 121 kilometres
TRIP MILEAGE – 14937 miles or 24039 kilometres
Although we didn't travel a lot of miles, we covered a fair anount of the southern side of the Etosha Pan and were rewarded with elephants and lions, amongst others.
A quick trip to Okaukuejogo Camp for some lunch and to set up camp for the night and we were back on the safari trail, only heading back just on dusk.
All in all, it was a pretty good day playing "Tommy Tourist".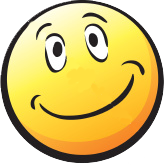 • ETOSHA ~ Game Drives (Oshikoto, NAM)
• ETOSHA ~ Okaukuejo Camp (Oshana, NAM)
Day 11 - Etosha National Park
Etosha is the venue for some of the most unique game viewing experiences in Africa. The sparse grasslands allow great opportunities to see animals normally hidden in dense vegetation. You may even see some of the amazing animals crossing the road in front of your truck! We will go on various game drives and spend our evenings at the abundant waterholes for some excellent game photography.