DAY 8
Week 2
CITRUSDAL (Western Cape, ZAF) to ROOIWAL SUID (Northern Cape, ZAF)
Friday November 18th, 2016
TODAYS MILEAGE – 309 miles or 497 kilometres
TRIP MILEAGE – 13530 miles or 21774 kilometres
The previous evening, we set up camp for the night at Marcuskraal 4x4 Adventures & Camp Site, about 20 kilometres (13 miles) outside the town of Citrusdal. After a quick lesson in how to pitch our tents, I was the first and only person to jump in the pool and while the water temperature could be discribed as "a bit Pearl Harbour", it was totally refreshing. After a sit down feed and tour briefing over a few sherbets, it was off to bed for an early start.
The dawn of a new day saw not only a new passenger - Ulus who hails from Cyprus and travels with the biggest suitcase I've laid eyes on, but also a new vehicle "Jimi", our third in less than 24 hours. Not sure if I should be concerned, but if our vehicle mortality rate continues, it won't be long before we're hitching rides with the locals on domesticated livestock.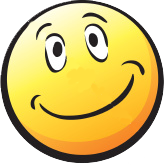 Today's travel plans see us travelling north to the longest river in Africa - the Orange River on the South African / Nambian border and making camp at Fiddlers Creek Rest Camp.
• CITRUSDAL ~ Marcuskraal 4x4 & Camp Site (Western Cape, ZAF)
• VREDENDAL (Western Cape, ZAF)
• NUWERUS (Western Cape, ZAF)
• GARIES (Northern Cape, ZAF)
• SPRINGBOK ~ Lunch (Northern Cape, ZAF)
• SPRINGBOK (Northern Cape, ZAF)
• ROOIWAL SUID ~ Fiddlers Creek Rest Camp (Northern Cape, ZAF)
Day 2 - Namaqualand to Gariep (Orange) River
After an early start, we continue north via the distant town of Springbok, best known for its diamonds, copper and spring flowers. We then proceed to our camp located right beside the Namibian border. The camp is situated on the riverbank that forms the border between South Africa and Namibia.