DAY 6
Week 1
CAPE TOWN (Western Cape, ZAF)
Wednesday November 16th, 2016
TODAYS MILEAGE – 8 miles or 13 kilometres
TRIP MILEAGE – 13061 miles or 21020 kilometres
My first stop of the day was at the Gardens Shopping Centre trying to resolve why my entire months MTN moblie data & phone service allowance had been chewed up in less than a day. The carrier deemed it to be a "service glitch" and restored all my service credit back to what I purchased. Later that day I came to work out that my phone had completed an automatic operating system update and reinstalled all the applications, which would have consumed all the pre-paid data allowance. Note to self - set your mobile device to only update with Wi-Fi service and not carrier service.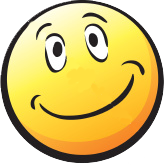 With today being my penultimate day in Cape Town, I had to pick up a few things that Nomad Tours have deemed "must haves" for the upcoming 42 day Cape Town (ZAF) to Nairobi (KEN) road trip, I headed over to the V & A.
My prior internet research really paid off, as I was fortunate enough to pick up most of the items at the Cape Union Mart. My new travel kit now consists of a fast dry towel, -5 degree sleeping bag, silk sleeping bag liner, inflatable mattress & pillow, all for the princley some of $285.74 AUD, which was about a ⅓ of what they wanted to charge me back in Austtralia. The added bonus is that I didn't have to carry it across to Africa with me.
After a quick bite to eat and a couple of pints for lunch at the Mitchell's Scottish Ale House, I headed across the street to the Springbok Experience Rugby Museum where I spent the best part of a couple of hours going through. One of the highlights was the interactive displays where you get to muck around with a footy and complete some skills tests.
As I happened to be walking by, I grabbed a quick photo at the Owal Mosque, this time without the crowds.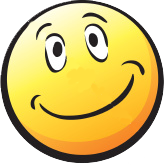 Dinner tonight was at the Societi Bistro, which I highly recommend. A quick pint at the Tiger's Milk on the way home and I was in bed by 9PM for my 7AM morning departure.
• CAPE TOWN (Western Cape, ZAF)