DAY 5
Week 1
ROBBEN ISLAND ~ Day Tour (Western Cape, ZAF)
Tuesday November 15th, 2016
TODAYS MILEAGE – 26 miles or 42 kilometres
TRIP MILEAGE – 13053 miles or 21007 kilometres
Even though I didn't cover a lot of territory today, I managed to pack in a fair amount for the day.
First stop of the day was to wander down to the Victoria & Alfred Waterfront, known locally as simply the "V&A", to board the ferry at the Nelson Mandela Gateway which would take me over to Robben Island, where the African leader would be spend 18 of his 27 years of incarceration.
After 6 hours on the island, I returned to the mainland and stopped off for a couple of t-shirts at Harley-Davidson Cape Town. I'd have to say that they don't miss you on the pricing department.
After a quick stop at the hotel to drop off all my gear, I went for a stoll up Long Street and ended up at the Beerhouse, chatting to an Aussie bloke from Melbourne and his blood blister (sister) - who were over for a friend's wedding.
As unlikely as it may sound, but after quite a few adult beverages, we managed to end up at the Thirty Ate Eatery and had a great time sampling the menu.
All in all, it was a hell of a day for me.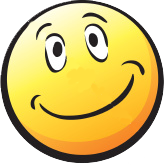 • CAPE TOWN ~ V & A Waterfront Departure (Western Cape, ZAF)
• CAPE TOWN ~ Robben Island (Western Cape, ZAF)
• CAPE TOWN ~ V & A Waterfront Return (Western Cape, ZAF)