Greetings & Salutations Trendsetters & Tax Dodgers:
I've just completed uploading a couple of years worth of images of my CVO Steet Glide - enjoy.
Be sure to check out the complete Taco's & Toucan's Northern & Central America travel photos and web pages.
Just in case you're curious, both the 9 week EurAsia 2017 Trip as well as the 65 day 2016 African Adventures are now all complete as well.
Since going live with the aussiefitzy.com website back in September 2001, it has grown to 18.5GB in size and now consists of 254,896 files, 50,603 folders, 37,351 photos and 5,753 pages.
The upside is that you'll have to come on back and check the site on a regular basis.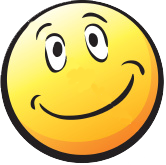 I hope you like the changes.