It's been just over a month since the last update, but as I was travelling on my South American Sojourn, I think you might cut me a little slack. Click on the South American Sojourn link to check out the journey in getting over to Peru.
I've thrown together Gone Troppo On Tahiti, which is the week I spent on Tahiti, as a stopover when flying back to Australia.
My weekly Facebook Headers has just turned 2 years old. I hope you've had as much fun viewing them, as I have in updating and enjoying the memories, in recalling the stories behind the images.
It's taken a while, but I've been able to update the 2005, 2006, 2008, 2010, 2012, Dingoes rugby festivals.
My weekly Facebook Header updtates have been ticking along just nicely. I've also finally found some time to complete the 2nd Master Bedroom suite photos, as well as all the 2012 Ying & Yang "Pho, Footy and Sushi" tour pages.
As much as I have been pluggin' along on my website's new format, it might be a while before aussiefitzy.com, is converted to my new format. I've just checked and I have 2907 pages that need converting, as well as the 371 folders, containing the 22,398 images, that make up my website.
The upside is that you'll have to check the site on a regular basis, but rest assured, it will get done ... eventually.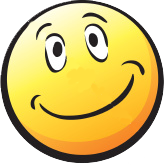 I hope you like the changes.