Greetings & Salutations Trendsetters & Tax Dodgers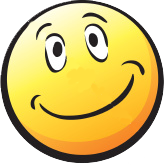 Back in May of 1999, while my garage was being built in Boise, Ruth and I took off on our "Nor' Easter Trip" which covered New England/Quebec/Upstate New York/The Hamptons. All the trip details are are now live on my site.
As you may recall, I started the year off with a two week secondment with our Hobart (Tasmania) team. It took 445 photos and 82 web pages, but my "Tasmanian Travels" page are now live on my website.
The entire South American Sojourn, is up on the internet. All 24 days of our visit, including the Machu Picchu visit, the 20th World Golden Oldies Rugby Festival in Mar del Plata, Iguaçu Falls on the Argentina/Brazil border and Colonia del Sacramento in Uruguay is avaliable to all and sundry.
I've thrown together Gone Troppo On Tahiti, which is the week I spent on Tahiti, as a stopover when flying back to Australia.
It's taken a while, but I've been able to update the 2005, 2006, 2008, 2010, 2012 and 2014, Dingoes rugby festivals.
My weekly Facebook Header updtates have been ticking along just nicely. I've also finally found some time to complete the 2nd Master Bedroom suite photos, as well as all the 2012 Ying & Yang "Pho, Footy and Sushi" tour pages.
As much as I have been pluggin' along on my website's new format, it might be a while before aussiefitzy.com, is converted to my new format. I've just checked and I have 2907 pages that need converting, as well as the 371 folders, containing the 23,162 images, that make up my website.
The upside is that you'll have to check the site on a regular basis, but rest assured, it will get done ... eventually.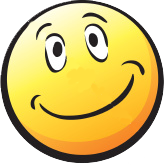 I hope you like the changes.